BENEFITS
The Catoosa Test Facility provides technology-focused companies with the following advantages:
Low-risk, cost-effective testing environment in an easily accessed location between Tulsa and Oklahoma City;
 16 active cased test wells ranging in size up to 20" wide and 2000' deep with horizontal drilling capabilities.
We have agreements with local vendors to provide us with tubulars, cross overs, stabilizers and other downhole tools at discounted prices and no transportation charges.
Conference room, additional offices, electronics and mud labs.
On-site equipment (3 drilling rigs, A/C Electric Triple M37,  Triple 1T and Double 11D, drilling fluids lab) and surface infrastructure (data acquisition facility, office, warehouse, welding shop) to support field-based research efforts.
Experienced, on-site technical management and coordination
Newly remodeled guest house with fiber internet, digital television, laundry facilities, furnished offices and sleeping accommodations.
Main constructed shop/warehouse – 90′ x 120′ with 5 ton overhead crane, full shop facilities, welding and fabrication dept. and hydraulic hose manufacturing.
New 45′ X 80′ shop and office building for the 142' Triple Rig 1T
Like our previous site near Catoosa, we do not allow any Fracking at this Jennings facility.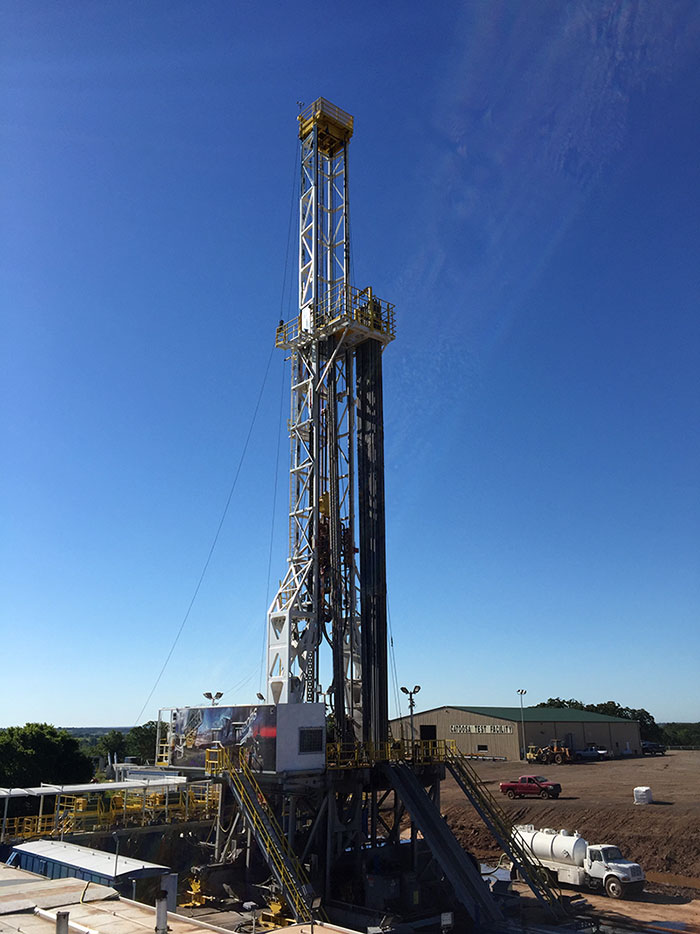 The Programmable A/C All Electric Walking Rig M37 went into service June 2017.